The last few weeks have been a defining time in the growth of Foundries.io.
We have closed our Series A funding and have announced two new partnerships - one with MontaVista to bring the benefits of Cloud-Native to Carrier-Grade solutions and another with WINSYSTEMS, bringing an affordable, scalable integrated hardware and software platform to address the needs of secure IoT and Edge end use-cases.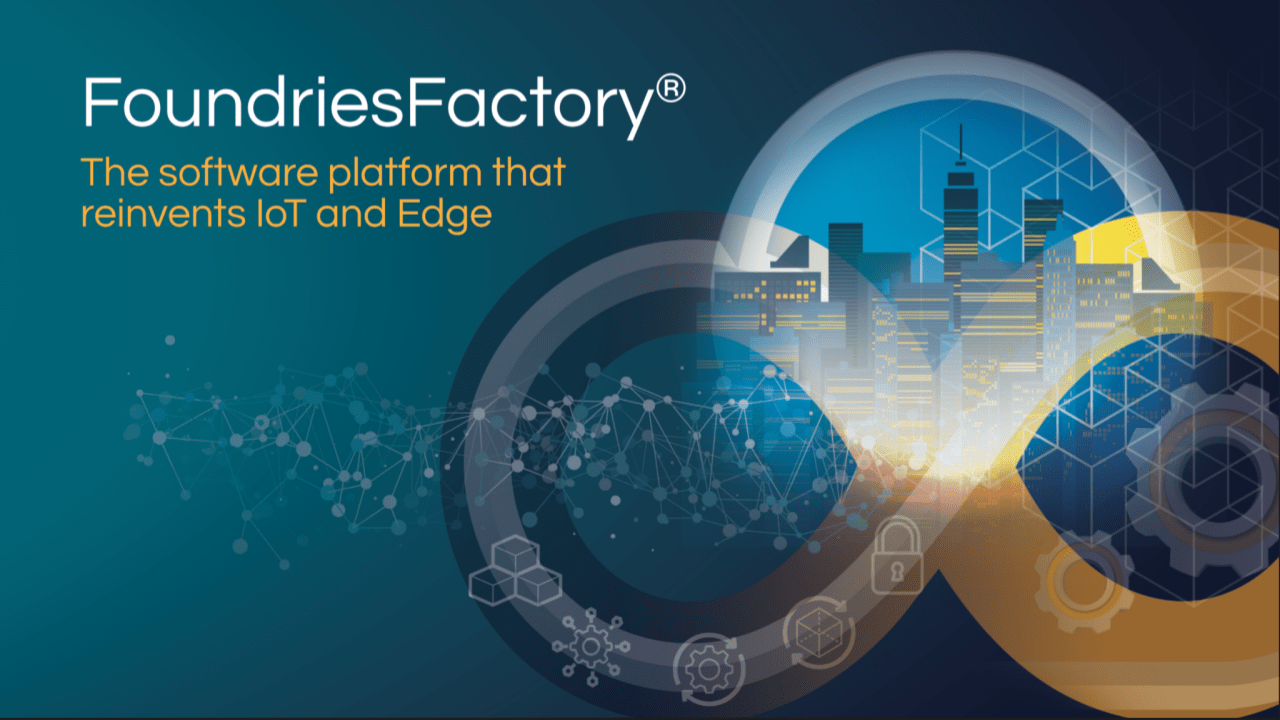 FoundriesFactory continues to lead the secure cloud-native space that is reinventing the way IoT and Edge devices are developed, deployed and maintained.
Series A funding to accelerate secure IoT and Edge devices
There is a lot of talk about the need to secure IoT devices - Foundries.​io is actually turning it into a reality with FoundriesFactory. Today we announced that we have raised $8M in Series A funding, led by our new investor IQ Capital with participation from two of our existing investors Crane Venture Partner and Backed VC.
The new funding comes on the back of rapid growth over the last 2 years which has resulted in significant partnerships and a strong pipeline. The Series A funding will support Foundries.​io aggressive expansion plans to bring FoundriesFactory to more innovative companies globally. More announcements from Tier one OEMS to emerging disruptors, benefiting from FoundriesFactory, will be announced later this year.
Read more details about the Series A funding and why IQ Capital decided to invest in Foundries.​io in our press release.
New Partnerships
Partnerships are core to the culture and way of working at Foundries.​io. This week we have announced two very different partners - both important to Foundries.​io mission to address the needs of a wide range of companies across the IoT and Edge spectrum.
MontaVista

Foundries.​io and MontaVista are bringing together the best of both the cloud-native and Carrier Grade solutions. The partnership changes the embedded Linux landscape by integrating FoundriesFactory secure cloud-native platform with MontaVistas robust carrier-grade eXpress (CGX) Linux distribution.
Foundries.​io brings the benefits of DevOps to Linux-based IoT and Edge devices enabling OEMs to offer their customers continuously updatable and secure devices which fit with their markets specific needs. MontaVista, as one of the most established embedded Linux OS vendors, offers the benefits of commercial-grade Linux maintenance, support and world-class Professional Services.
The combined benefits created by this partnership are:
Development on a cloud-native platform

: The integration will enable more rapid and iterative development using a cloud-native platform while reducing costs, whilst offering the familiarity of MontaVista's solutions.

Enhanced security

: The combination of Foundries.​io and MontaVista creates a state-of-the-art security approach. FoundriesFactory provides a secure Over-the-Air updateable platform that delivers end-to-end security, which enhances the already trusted solutions and services offered by MontaVista, such as expert support to facilitate error corrections and security fixes based on Carrier-Grade Service Levels for customer-deployed products.

Extended device lifespan

: MontaVista enables customers to maintain a single, stable and productized, baseline set of versions for 10 years or more. The Foundries.​io cloud-native platform provides device and fleet management enabling applications and services to be updated and maintained on devices securely. This can extend the product's lifespan; bring value-add to customers; increase lifetime product security and the ability to cater for changing market needs.
Read more about the MontaVista partnership in the full press release.
WINSYSTEMS

This new alliance between Foundries.​io and WINSYSTEMS empowers mutual customers to securely deploy and maintain Industrial IoT and Edge devices in the critical infrastructure and harsh environments of today's connected world. The combination of WINSYSTEMS boards and Foundries.​io cloud-native platform, FoundriesFactory, bring several key benefits including:
Rapid and cost-efficient launch of IoT & Edge products with built-in security
Platform compatibility reduces risk through all lifecycle stages
Extended longevity of up to 20 years for maximum ROI
This affordable, scalable integrated platform shortens the time to market for new products; enables pre-deployment testing and ensures compatibility of hardware and software elements for highly reliable connected devices.
Rapid launch of products with built-in security and cost-efficiency
By bringing together WINSYSTEMS hardware with the FoundriesFactory cloud-based platform allows customers to focus on developing their unique applications and IP and equips them to continuously add value to their deployed devices over the full product life cycle.
Foundries.​io built-in remote validation and secure over-the-air (OTA) update capabilities enables product designers to rapidly build and deploy connected products using their own IP and applications, sharply reducing time to market and ongoing engineering costs.
Platform compatibility reduces risk, extends longevity for maximum ROI
Without such a powerful integrated platform, device creators are burdened with selecting individual software and hardware components, then left to handle integration themselves. Not only does this take vital resources away from product development and enhancement, it increases risks of incompatibility between different layers of software and the underlying hardware solution. This prolongs development time and creates potential security vulnerabilities. By offering a compatible hardware and software solution minimizes these issues.
For more information about the partnership between WINSYSTEMS and Foundries.​io, read the full press release.